List of Projects¶
To open the list of projects, click on the name of your project in the upper left corner of the page. In the drop-down list, click on Projects list: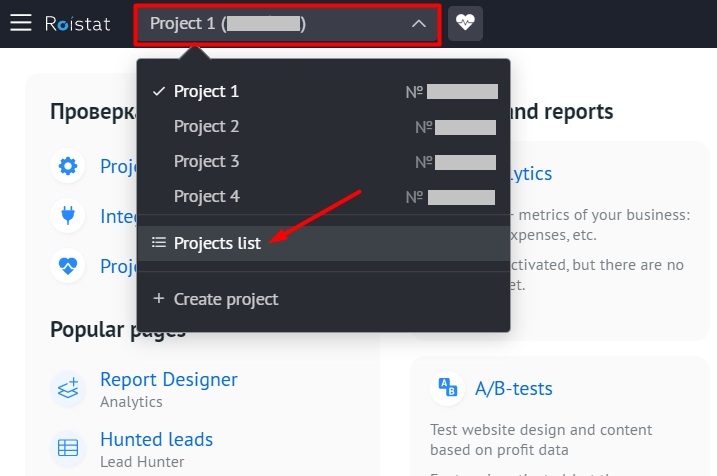 The list of projects is also available at https://cloud.roistat.com/projects.
You can create a new project in the Project List by clicking the Create new project button.
The list of projects contains information on each project in your Roistat account.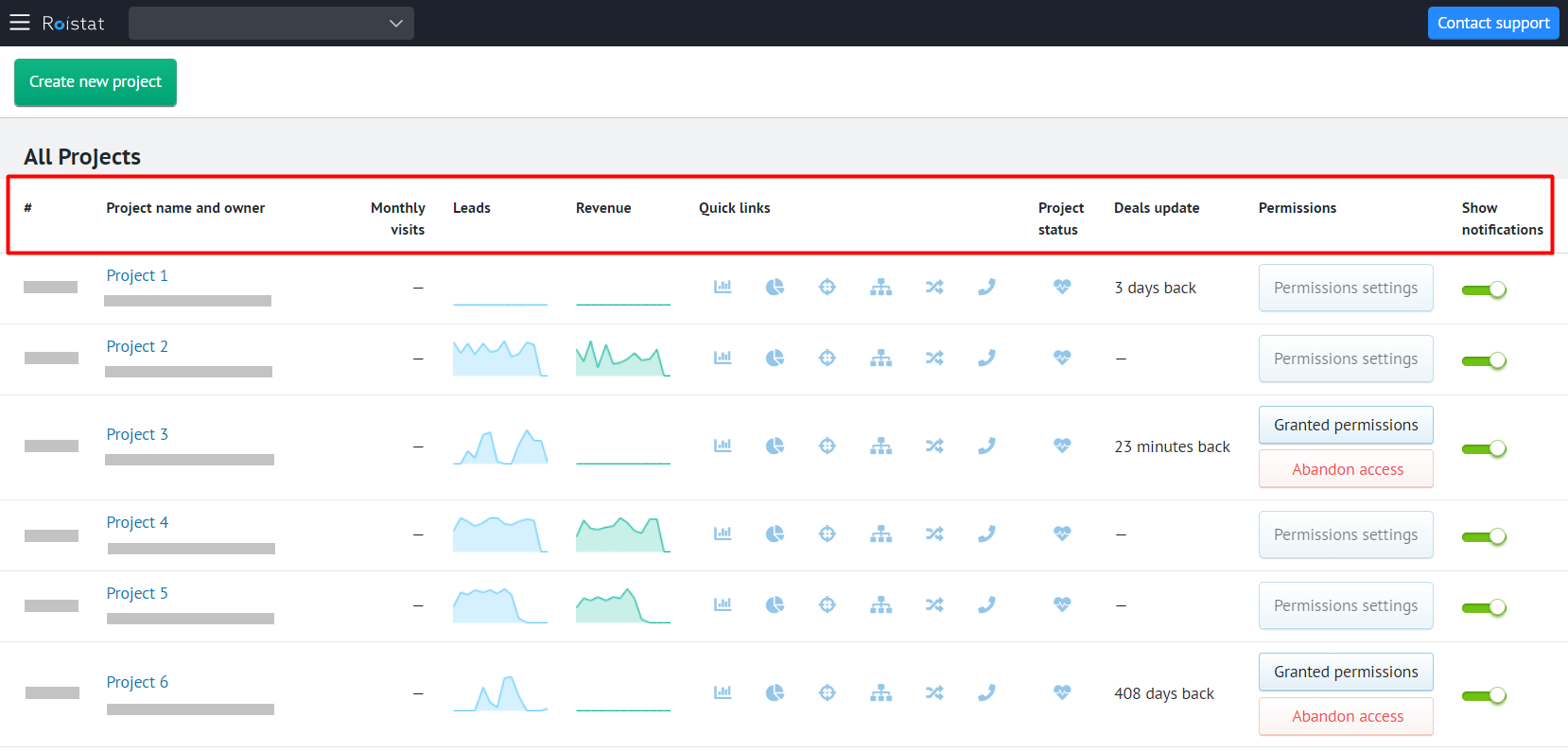 The table contains the following columns:
# – project number
Project name and owner – project name and project owner email
Monthly visits – the number of visits in a project for the last 30 days

Leads – graph showing changes in the number of leads for the last 14 days:

Revenue – graph showing changes in revenue for the last 14 days

Quick links – links to the following tools: Dashboard, Analytics, Lead Hunter, Multi-Channel Analytics, A/B Tests, Calltracking
Project status – link to project status page
Deals update – date of the last synchronization between the Roistat project and CRM
Permissions – list of Roistat accounts that have access to your project. If you open this section in a project that another user has given you access to, you will see a list of your permissions in this project. Read more in the Permissions article.
Show notifications – you can enable or disable project notifications in the notification center.